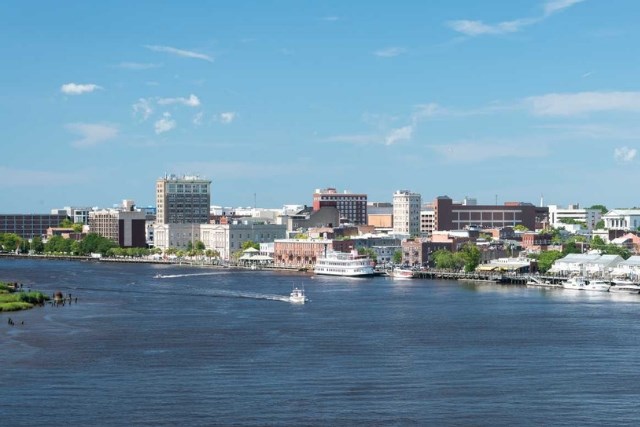 6 Reasons Why Wilmington Weather is Wonderful All Year
For its beauty, its arts and culture, and its abundance of outdoor activities, Wilmington stands out as a top place to call home. One of the city's most loved (and most practical) highlights is its unbelievably mild climate. The average annual high temperature is 74 degrees F! Once experienced in full, it's easy to understand how the wonderful weather spoils Wilmington residents and makes it so hard to leave. Ahead, read six ways the weather makes Wilmington living brighter throughout the year.
1. Wear shorts year-round.
Here's one fun reason to love Wilmington weather right off the bat — you can get away with shorts and sandals 12 months a year here! Comfort is key when it comes to outdoor activities, of which the area has many. Keep it easy and breezy in Wilmington, and get plenty of use out of those flip-flops.
2. Trade shoveling sidewalks for splashing.
As pretty as a heavy winter snowfall can be, those who have actually experienced it (beyond just looking at a picture on a postcard!) know that snow means more chores for day-to-day living. In Wilmington, those cold-weather tasks of scraping ice off of cars and shoveling sidewalks for what feels like weeks on end can be traded for other activities. For example, even during the dead of winter in Wilmington, the water is plenty warm enough to navigate via kayak, paddleboard or canoe without wearing a wetsuit. Cruise along the Cape Fear River feeling comfortable and exhilarated — it will become your new favorite wintertime outing!
3. Be merry & bright (& warm).
Dreaming of a white Christmas? How about fluffy white clouds and bright sunshine instead? In Wilmington, Christmas Day has averaged 67 degrees F over the past 10 years. In fact, 90% of the last 10 Christmases have been in the 50s or above, with the Christmas of 2015 ringing in at 80 degrees! The result that year was an unforgettable holiday for residents and visitors alike — one filled with warm cheer, playing on the beach and even wading into the water.
4. Gardening isn't limited to spring.
One of the favorite pastimes of RiverLights residents is spending time outdoors piddling in the garden. And fortunately for all of those in Wilmington, there's no shortage of the sunshine that their beloved plants need. For those who can't claim a green thumb, there are plenty of beautifully maintained gardens to enjoy in the area, such as the pristine Airlie Gardens, located just a few miles from RiverLights.
5. Gather round the bonfire.
No matter the time of year, residents enjoy gathering around a bonfire for a relaxing evening with a peaceful view, all just steps away from a pool table, full-service kitchen space and a cozy fireplace area indoors. Another popular spot in every season is Ember Park, where everything from oysters to marshmallows is cooked over the many fire pits. Of course, temperate weather means a good, ol' fashioned backyard BBQ is possible from winter through fall.
6. Connect with nature in every season.
From going for long bike rides on the beach to taking power walks with neighbors along the Boardwalk in RiverLights, there's no end to the heart-pumping fun you can have in Wilmington. With ample recreational spaces such as parks, trails and fields, RiverLights itself is a haven for those looking to maintain a healthy, active lifestyle. Launch your kayak, jog along the water or walk to happy hour in Marina Village — hey, every little bit counts!
Want to experience Wilmington weather in person? Join us as a Resident for a Day! Beyond touring homes, you can explore the neighborhoods, dine on the water, check out Wilmington's top attractions and more with a visit that's curated specifically for you and your family by the RiverLights team.