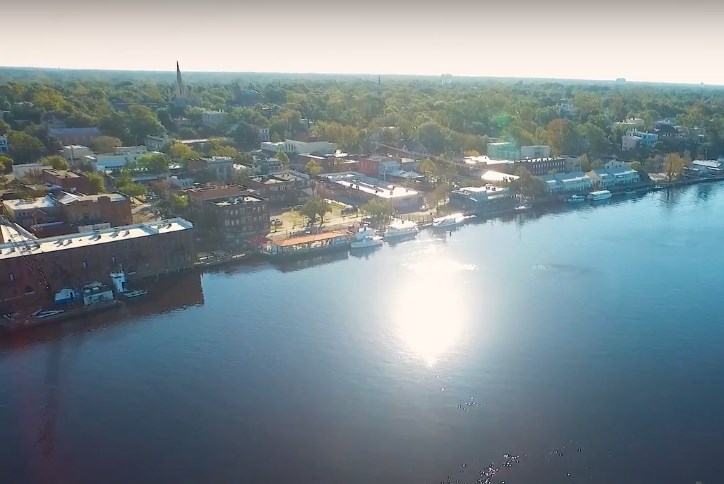 Lights, Camera, Wilmington: Locations From TV Shows & Movies Filmed in Wilmington, NC
Ever heard of "Wilmywood"? What about "Hollywood East"?
With its charming homes, river-facing historic downtown, and lush natural surroundings, it's no wonder why Wilmington makes the perfect set for Hollywood smashes and small indie films alike. In fact, nearly 1,000 productions have been shot in North Carolina since 1980, and more than 500 of them right here in the Wilmington region.
If you have a love for the small screen or the silver one, get a behind-the-scenes look at where some of the most popular shows and films were shot. Each year, film enthusiasts flock to the area to tour famous film landmarks and TV-show spots. You, too, can take a fun tour of the top spots — either with an organized tour or a self-guided one. Check out some of the Wilmington area's most popular tour picks:
"One Tree Hill" — Downtown Wilmington
Perhaps the crowning jewel of the Wilmington television legacy is "One Tree Hill" — a show that was filmed all around town for nine years. True fans will recognize "Tree Hill's" signature river and historic waterfront boardwalk at first glance, but there are many hidden gems to uncover. Follow along with this comprehensive "One Tree Hill" self-guided tour to hit all the show's most recognizable scenes. From Karen's Café to the area where the beloved River Court once hosted pick-up games, visit all of Lucas and the gang's favorite haunts.
"Dawson's Creek" — Downtown Wilmington, Wrightsville Beach, Southport
Though "Capeside" existed in a fictitious coastal Massachusetts town, Katie Holmes, James Van Der Beek, Michelle Williams, and the rest of the crew were actually filming in the Wilmington region. Head to University of North Carolina Wilmington to see the real-life version of Capeside High School — and be sure to stop at the commemorative bench that was placed on campus in 2003 to honor the show's filming. Stop by dozens of the show's favorite spots by following this self-guided "Dawson's Creek" locations tour.
"Safe Haven" — Southport and Wilmington
About 30 miles south of Wilmington is the charming coastal town that played a major role in the Nicholas Sparks-penned romantic thriller, "Safe Haven." Many of the local businesses and parks served as scenes in the box-office hit, and it's the perfect place to take a day trip from your Wilmington home base. For a full list of the places where filming took place — and even where Josh Duhamel learned to shuck an oyster! — check out this movie location guide.
From movie scenes in "Ironman 3" and "We're the Millers" to entire series like "One Tree Hill," Wilmington has served as a production hub and backdrop to numerous TV shows and movies. Come explore your favorite scenes with a guided "Hollywood Location Walk," led by an entertaining — and comically self-important — "director." Your entire experience is sure to merit a standing ovation!