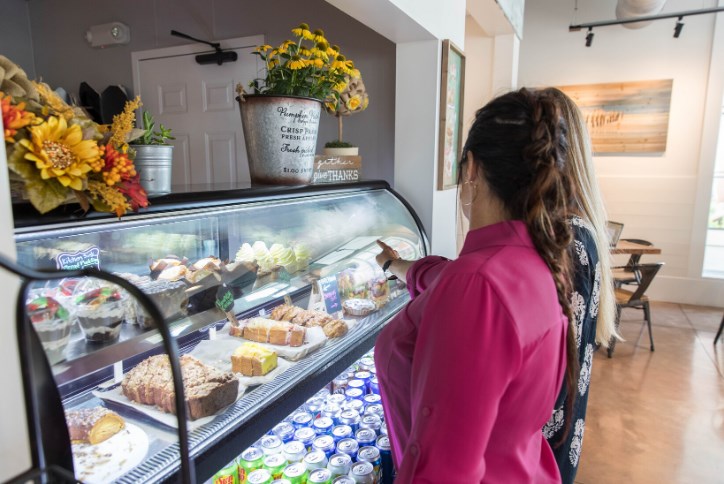 Ways to Support Local Businesses During Covid-19
It seems that lately our daily lives are taking constant twists and turns; one moment we are waking at the same time each day, taking the kids to school, heading to the office, and doing it all again the next day. And in the blink of an eye we have had to adjust to a world where many of us work from home or not at all, the kids are educated in the kitchen or the living room, stores and restaurants are closed or have restricted access for customers, and a we wear a protective mask each time we venture from our homes. One of the biggest adjustments for many of us is how we get the things we need and want from the local stores we typically frequent. Wilmington thrives on local business, so we wanted to share a list of ways that you can still help support your favorite local spots while adhering to necessary safety precautions. 
Shop remotely/order takeout and delivery 
Do some online shopping from home from your local haunts and have them mailed to you. Many businesses, if they aren't able to open their doors to the public, are still trying their best to stay afloat by providing services online. Hop on your laptop and put in an order for your favorite goodies that you can pick up or have shipped to your home. Contact local restaurants you love and place an order for pickup or delivery and enjoy good food from home. 
Purchase gift cards
Along with ordering local goods and food from your favorite local shops and restaurants, add some gift cards to that purchase. Buying gift cards helps generate revenue for the business and affords you the opportunity to come back at another time to shop around or dine-in. These can be great gifts for others or for yourself, and it makes a promise to the business that you'll be back and shows how much you appreciate them. 
Write good reviews
If you can't get out to your local businesses or afford to buy from them to show your support, consider writing a positive review for them. Utilize Yelp, Google, and the businesses social media pages to put in a good word. Good reviews not only positively impact the morale of business owners and their staff, but other customers are over 67% more likely to shop somewhere with good reviews, which helps funnel business to all of your favorite local businesses. 
Follow their social media
Another way to show your support from home is to follow local businesses social media pages. A larger following on social media gives businesses the chance to target their buyers and fine tune their products and menu to suit them, gives them the chance to stay in touch with their customer base, and be more available to them for questions and updates. 
Be sure that while you adhere to adjusting your daily life for the purposes of Covid-19 safety protocols, that you are able to still remain loyal to the local businesses you love. They need to feel valued as much as we all do right now!