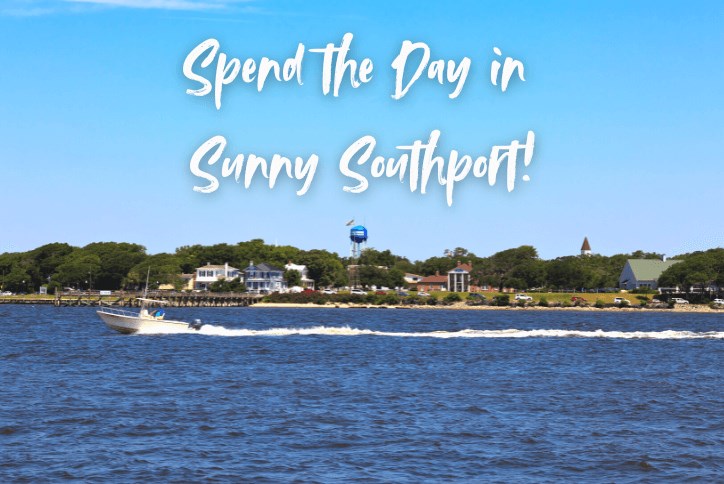 Spend the Day in Sunny Southport
Southport is a quaint coastal town full of history, shopping, dining, and stunning water views. While it's tempting to stay in Wilmington, we recommend a day trip to Southport for its abundance of activities and rich history. Visit these 5 highly rated tourist attractions to get the most out of your day trip to Southport.
Take a Ride on the Southport Ferry
The Southport Ferry is hands down one of the best ways to transport to Southport. This short 35-minute boat ride is the most convenient way to navigate your way back and forth from Southport to Historic Fort Fisher and surrounding beaches. It's a fun and memorable ride, and certainly a great way to explore the southeastern coastline. For just $7 a carload, visitors and locals alike can enjoy incredible views of the Cape Fear River and Atlantic Ocean. You may even spot a dolphin or two riding along the hull's waves.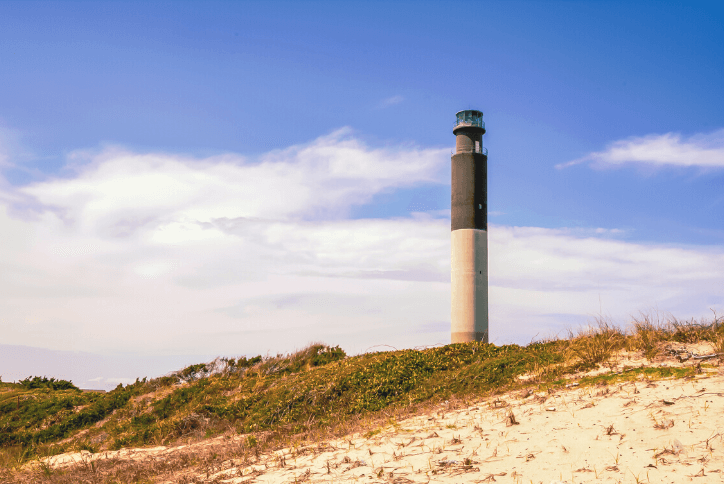 Follow the Light to Oak Island Lighthouse
Set your eyes on the historic Oak Island Lighthouse located in the small, yet charming town of Caswell Beach. Completed back in 1958, Oak Island Lighthouse was the very last lighthouse built in North Carolina. The high standing structure can be seen from 25 nautical miles and stands tall at 152 feet.. Unlike most lighthouses, the Oak Island Lighthouse does not include a spiral staircase. Instead, its interior has a series of ship ladders with over 130 steps, totaling 128 feet high. Not to disappoint when you do get to top, it has an outside balcony providing an opportunity to snag a selfie overlooking the beach.
Welcome Aboard the North Carolina Maritime Museum
The NC Maritime Museum is one of three sea inspired museums located in eastern North Carolina. The Maritime Museum showcases piracy, shipwrecks, hurricanes, and other nautical events leaving a lasting mark on the east coast. For any history lover, this is the perfect place to see impressive artifacts, such as historic cannonballs and a 2,000-year-old canoe. One of the most notable artifacts is the civil war blockade runner. Enclosed in glass panes, it features items such as a 200-pound pile torpedo, gin, buttons, and ad irons. The Maritime Museum provides a snapshot of what life was like on the Cape Fear River many years past.
Sit Back, Relax and Grab a Bite to Eat
Southport is a foodie's dream come true. In downtown alone, you can find over 25 restaurants, all specializing in their own unique cuisine. Stop by Fishy Fishy Café for a casual bite right on the Intracoastal Waterway. Looking for something a bit more upscale? Check out Oliver's on the Cape Fear where you can overlook the water while enjoying a stellar dinner menu and glass of wine. Not in the mood for seafood, try Southport Smoke House. A lowkey restaurant with delicious BBQ and brisket. When visiting Southport, you'll find no shortage of good eats to dive into.
Lights, Camera, Action in Southport
Wilmington is home to one of the largest film studios in the country, so it's a no brainer that nearby Southport serve as backdrops for popular television shows and movies. Just in Southport alone, cinematic legends include "Safe Haven", "Crimes of the Heart" and "Summer Catch". Additional shows that you might recognize include "I Know What You Did Last Summer", "Nights in Rodanthe", "A Walk to Remember" and one of Wilmington's most iconic recognition on the big screen, , "Dawson's Creek". Southport's southern charm and coastal aesthetic make it a primary setting for Hollywood movies and shows.
From sightseeing to savory meals, Southport is not just a sleepy town, but has a small town feel to nearby beaches. Visit and see for yourself why so many people return each summer for a fun coastal vacation or simply a day trip!