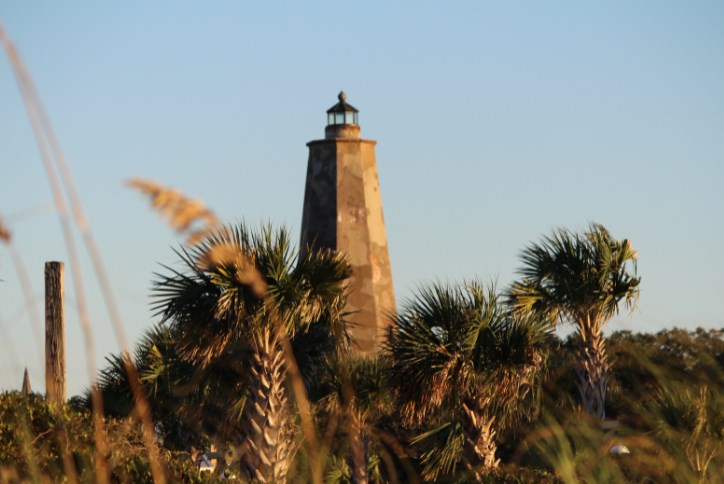 7 Lighthouses in Coastal North Carolina
Old Baldy Lighthouse - Bald Head Island
Old Baldy is North Carolina's southernmost lighthouse. Accessible only by water and air, you can take the ferry from Southport to Bald Head Island to explore this lighthouse.
Oak Island Lighthouse - Caswell Beach
Located in the town of Caswell Beach, near the mouth of the Cape Fear River in Southeastern North Carolina, this lighthouse stands at 169 feet above the water. It was completed in 1958 and is available for tours by reservation.
Currituck Beach Lighthouse - Corolla
The Currituck Beach lighthouse is of the only lighthouses in America that still houses its original first-order Fresnel lens. Made of nearly 1 million red bricks, this lighthouse has protected North Carolina's shores since 1875.
Bodie Island Lighthouse - Nags Head
This lighthouse is located on the Cape Hatteras National Seashore. Take the 214-step trip to the top, then explore the lighthouse museum and bookshop in the former keeper's quarters.
Cape Hatteras Lighthouse - Buxton
Known as the nation's tallest and most recognizable lighthouse, Cape Hatteras is often referred to as "America's Lighthouse" and was completed in 1870.
Ocrahoke Lighthouse - Ocrahoke
The Ocracoke lighthouse is the second oldest operating lighthouse in the nation. With its aid, yesterday's sailing vessels safely navigated the channels. Though the lighthouse is not open for climbing, the site can be visited daily.
Cape Lookout Lighthouse - Harkers Island
This lighthouse is widely recognized for its large black-and-white diamond design. Though the lighthouse is undergoing extensive renovations through 2023 and is currently closed to climbers, you can still admire it from the base.