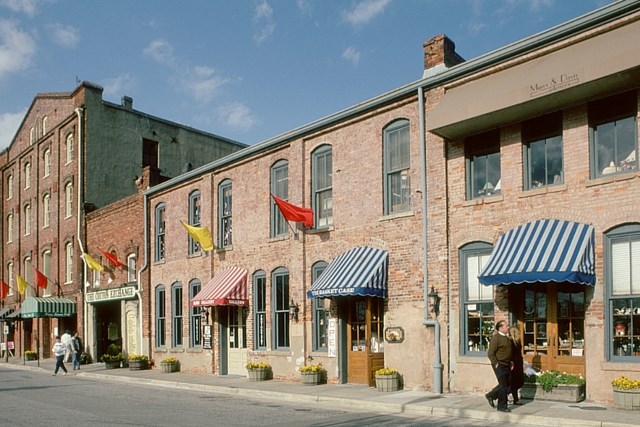 Beaches, Flowers, Museums, and More...

Beaches, Flowers, Museums, and More in Wilmington, NC
Wilmington is family-friendly town. There are just so many things to see and do, both indoors and out. From its beaches and museums to its festivals, Wilmington is a city of variety. No matter who you are, you will find something you love to do.
During April, the annual North Carolina Azalea Festival takes place. Adults will enjoy looking at the flowers and historical gardens, while the kids will love the street festival (with arts and crafts vendors, food, and a children's area). There is even an annual meet and greet with Disney characters, a parade, and live music — and it's all free. The circus also comes to Wilmington during April, so it's a busy month. 
If the family loves history, take a tour of the historic battleship the USS North Carolina. This National Historic Landmark is one of the most historic battleships in the U.S. — it was once deployed in the Pacific Theatre during World War II. Step on deck and step back in time. Families can take a self-guided tour of the battleship, which takes about two hours. Note that it is not air-conditioned, so plan accordingly. 
The Wilmington Railroad Museum strives to provide you and your kids with an educational and enjoyable experience. Kids will love it — there are tons of events, a story time each first and third Monday, and a fun side that offers kids the chance to play in the Thomas the Tank Train play area. There are more than 20 scale-model train sets, as well as a real caboose, a boxcar, and a 100-year old steam locomotive. Additionally, they have some great educational exhibits and displays inside the museum. 
Another fun museum is the Children's Museum of Wilmington. It offers kids great hands-on exhibits, cooking classes, day camps, and other "child-directed activities" that are, as the museum, says, magical. Your kids will learn without realizing they're learning — and have fun doing it. From the Imagination Circus to the Secret Cove Under the Sea to the Teddy Bear Hospital, there is much for kids to do.
The Cape Fear Riverwalk is a place every resident and visitor should see. This long, wooden walkway follows the borders of the Cape Fear River and provides a number of unparalleled views along the way. The Riverwalk takes you through the heart of downtown; it's open 24 hours a day and is lighted at night. The walk is about a mile long, and there are plans to extend it.