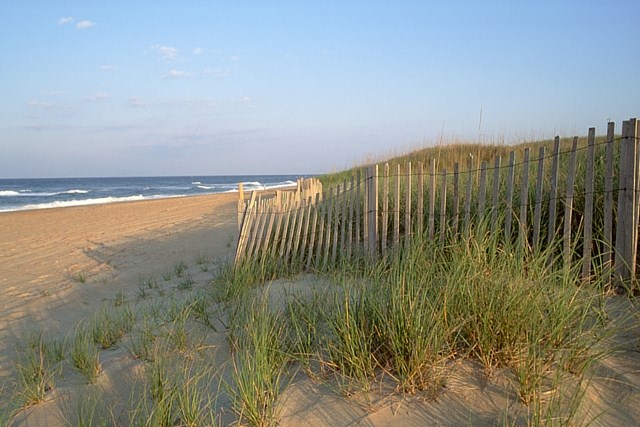 Summertime in Wilmington
Wilmington, North Carolina, offers residents and guests fun year round — and the city truly shines during the summer, when people of all ages, interests, and abilities can enjoy a variety of activities. Located on the Atlantic coast and along the Cape Fear River, Wilmington is home to beautiful beaches where you can bask in the sea air, enjoy the boardwalk, or deep-sea fish. Other options include activities ranging from bird watching and kayaking to attending festivals and various summer concert series throughout Wilmington, as well as plenty of events designed just for kids.
Beaches
Soak up some well-deserved sunshine at Carolina Beach, Kure Beach and Wrightsville Beach. Carolina Beach is home to one of the United States' top 10 boardwalks, featuring shops, restaurants, and entertainment. Throughout the summer, families can enjoy the rides at the boardwalk's seaside amusement park, as well as free weekly concerts and fireworks. The marina at Carolina Beach will appeal to those who like to fish, whether they prefer casting off the pier, chartering a boat, or even participating in a fishing tournament.
Kure Beach offers a relaxing, small-town atmosphere. Residents and visitors alike can enjoy the oldest fishing pier on the Atlantic coast, as well as the newly constructed oceanfront park. Then drive a little farther south, to the North Carolina Aquarium at Fort Fisher, which offers people of all ages fun and educational attractions, including a two-story open ocean exhibit with eels, sharks, and rays. Children and their families can participate in hands-on exhibits where they can touch starfish, sting rays, horseshoe crabs, and even a shark. 
Wrightsville Beach, just a short 10 miles from RiverLights, offers access to the Intracoastal Waterway, and a wide variety of water sports, including sailing, surfing, paddleboarding, kayaking, and more. A number of tours and cruises are available for those who want to relax, learn about the local environment and wildlife, or even have a pirate adventure.
River
The Cape Fear River is a 220-mile waterway that flows into the Atlantic Ocean near Wilmington. Boat tours ranging from romantic dinners to child-friendly adventures are available for all tastes. The easiest way to enjoy the river is to make the most of the Riverwalk, a mile-long boardwalk that follows the water and offers incredible sunsets over the Battleship USS North Carolina.
History
Once the largest city in North Carolina due to its convenient location at the mouth of the Cape Fear River, Wilmington has plenty to offer the history buff. Residents and visitors can tour the city's beautiful neighborhoods and historic sites dating back to the Colonial era. Walking tours and horse-drawn carriage tours allow visitors to learn about the rich history of the region, including famed pirate, Edward Teach, better known as Blackbeard. The Battleship North Carolina dates back to World War II and is open for tours 365 days a year, including holidays.
Festivals
Downtown Wilmington hosts numerous festivals and events throughout the summer months, including a variety of summer concerts to appeal to everyone's musical tastes. The season kicks off with traditional Southern Belles at Wilmington's annual Azalea Festival, featuring parades, garden parties, outdoor concerts and street festivals. The fun keeps going all summer long with a variety of outdoor concert series, cultural festivals, races and triathlons, waterparks, and so much more. In October, the season closes with Riverfest, Wilmington's annual street fair, with food, arts, crafts, music, dancing, and fireworks.
There is so much to experience and enjoy in Wilmington — and RiverLights offers a convenient location for accessing all of these fantastic attractions and more. For RiverLights residents who choose to stay closer to home, the community features a variety of parks, a beautiful freshwater lake, and a riverside boardwalk with access to the Cape Fear River. No matter how they want to enjoy everything that Wilmington has to offer, RiverLights homeowners have paradise on their doorstep.