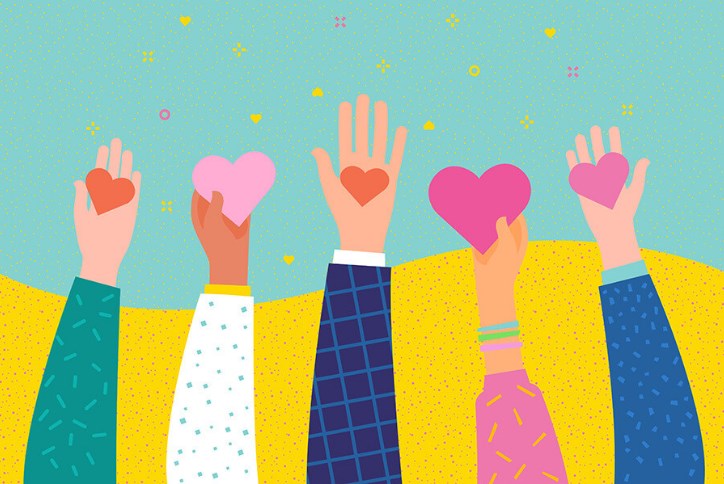 International Day of Charity - Sept. 5
This Sunday, September 5 is known as the International Day of Charity. The date was chosen in order to commemorate the anniversary of the passing away of Mother Teresa of Calcutta, who received the Nobel Peace Prize in 1979 "for work undertaken in the struggle to overcome poverty and distress, which also constitute a threat to peace."
There are countless nonprofit organizations in our local area that always need volunteers, and we've highlighted a few to get you started! Remember, there is no better feeling than giving back to your neighbors.
A local nonprofit dedicated to providing hungry children with healthy food and empowering them to succeed in the classroom and in their community.
Cape Fear Habitat for Humanity
Through construction, retail, disaster rebuild, and more, volunteers help Cape Fear Habitat serve local, hardworking families each year.
For 35 years, Cape Fear Literacy Council has recruited, trained, and certified more than 2,000 volunteer tutors. These tutors, in turn, have donated hundreds of thousands of hours to help thousands of adult learners throughout the Cape Fear region. Find out how to become a volunteer here.
The mission of the Cape Fear River Watch is to protect and improve the water quality of the Cape Fear River Basin for all people through education, advocacy and action. Cape Fear River Watch has frequent volunteer events around the Wilmington area.
Good Shepherd Ministries of Wilmington
The mission of Good Shepherd Center is to feed the hungry, shelter the homeless, and foster transition to housing. Volunteer opportunities can be found here.
Mother Hubbard's Cupboard is a non-profit organization, founded in 1985, that serves as both a community pantry and soup kitchen. It is completely volunteer-run and neither affiliated with nor discriminates against any religious organization; their sole mission is feeding Wilmington's hungry.