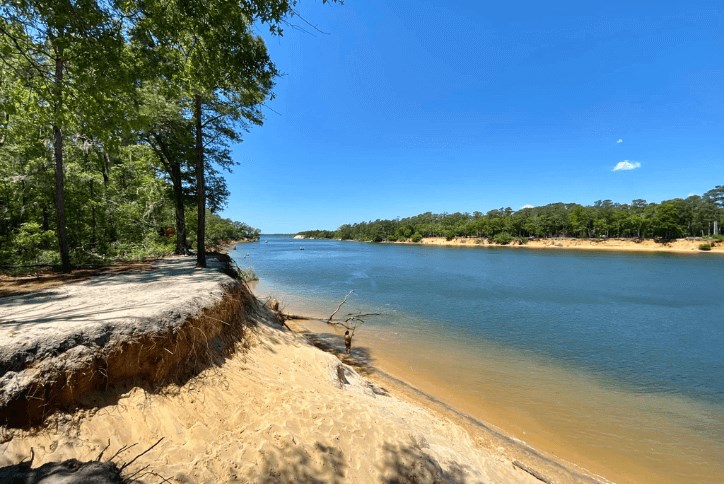 Daytrips from Wilmington: Heading South
So many people, when asked "Why Wilmington?" reply with some variation on the theme of proximity -- to beaches, to a quaint downtown, to a good airport, a university, reliable medical care, and so on. 
But Wilmington also enjoys proximity to destinations that are delightful getaways. Charleston, South Carolina is just a few hours away. Asheville, just a little longer.  
Even closer to home are a number of destinations that offer fun day-trip diversions. We are heading south with this post and will offer ideas for heading north next month.  
A first on most lists is Southport, a delightful small town that can be accessed via ferry, adding to its allure and getaway feel.  The quintessential small southern town, Southport, provided the perfect backdrop for the filming of several Nicholas Sparks novels, Safe Haven, Dear John, A Walk to Remember, and Message in a Bottle, among them.  
Southport offers plenty of antique shops, art galleries and restaurants to justify a full day, along with a lovely view over the water toward the Oak Island Lighthouse and beyond to Bald Head Island.  
Speaking of Bald Head Island, this is another destination that might be harder to justify as a day trip – if only because it can be hard to return to the mainland after enjoying a day void of cars and full of nature and all that promises.  
Bald Head Island is accessible via its own ferry, departing from Southport. Once there, visitors should rent a golf cart or bicycle to explore the island's history, natural splendor, quaint commercial villages, and stunning residential architecture.  
Staying on a southern trek, head further to North Myrtle Beach.  Golfers will have a seemingly endless menu of courses to try that wind through salt marshes and take in ocean views. Shoppers can dive into retail therapy with abandon. There are two Tanger outlet malls in Myrtle Beach, along with Barefoot Landing and Broadway by the Beach, each of which offer tremendous variety, restaurants, and entertainment options.  
While in Myrtle Beach, take in the Ripley's Believe it or Not Museum and the Ripley's Aquarium, or Alligator Adventure.  Entertainment options include the Alabama Theater and House of Blues, but that's just the two at the top. Myrtle Beach offers no shortage of venues for live entertainment. 
Still further south, and perhaps at the outer reaches of the distance for a true day trip lies Brookgreen Gardens.  Both a botanical garden and a sculpture garden, Brookgreen Gardens offers a stunning blend of art and nature. And given its subtropical climate, the gardens enjoy stunning color and variety at any time of year.  
While maintaining a southerly direction but staying closer to home, consider Carolina Beach State Park for hiking, biking, paddling, and fishing. Or explore Fort Fisher State Recreation Area which accommodates four-wheel-drive beach access. Visit during summer months and you might encounter loggerhead sea turtles nesting. Add the Fort Fisher Aquarium, with interactive exhibits and fascinating live programs, and Fort Fisher Historic Site, a Confederate fort during the Civil War, and you'll round out a full day, or more, of a delightful getaway near home. 
Of course, Wilmington is a top destination for so many travelers; no one would question the desire to just stay put. But there are plenty of nearby destinations that offer fun day-trip diversions. 
Next month, I'll share favorite day trip destinations heading north, including Moores Creek National Battlefield, Burgaw, Karen Beasley Sea Turtle Hospital and New Bern.