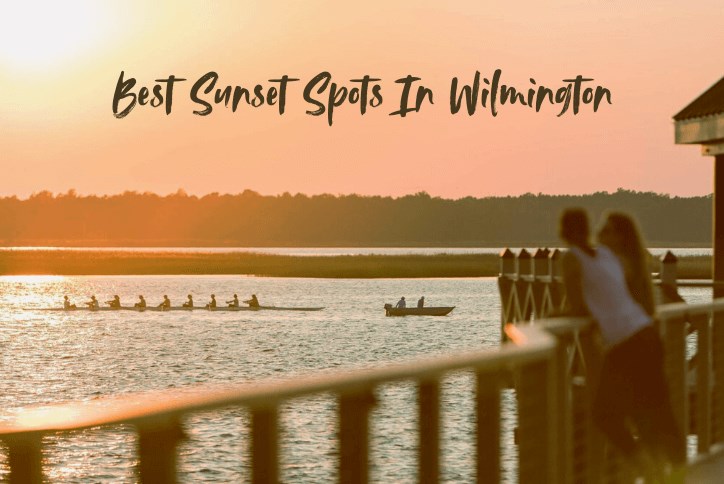 Best Places to Catch the Sunset in Wilmington
There's nothing like ending your day with a sunset and living on the coast gives some great ones! Whether you're on a walk or enjoying a drink, the pink and orange skies here are sure to get your attention. We have done our homework to provide you the top places to catch the gorgeous sunsets Wilmington has to offer. 
1. Riverlights Boardwalk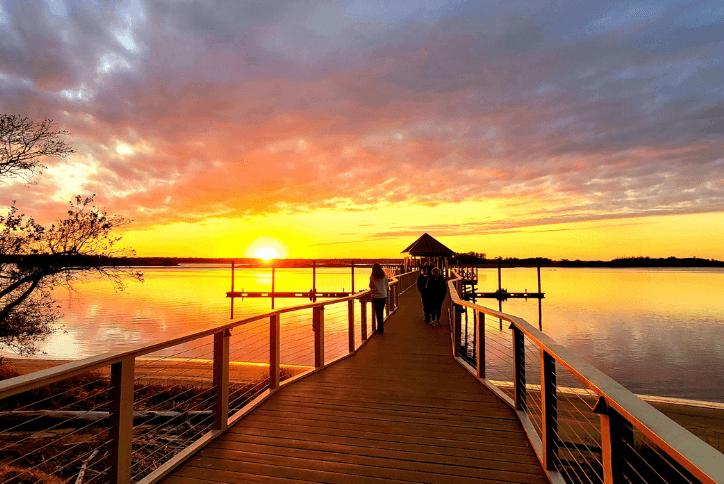 First up, right here in our community, is the Riverlights boardwalk! Whether you're taking a stroll, kayaking, or enjoying a meal at Smoke on the Water, our location is prime for catching the beautiful sunset over the Cape Fear River. We have plenty of benches, tables, and seating on our boardwalk to take in the scenery. You can catch the sunset every evening here and get some great photographs while you're at it!

2. Downtown Riverwalk
The Cape Fear River extends all the way to downtown Wilmington and the scenic views make a perfect moment to capture! Enjoy the sunset on Wilmington's Downtown Riverwalk where they have plenty of seating to watch, as well as shops and places to grab food. What's better than eating an ice cream cone from Kilwin's and watching the sunset over the river? 
3. South End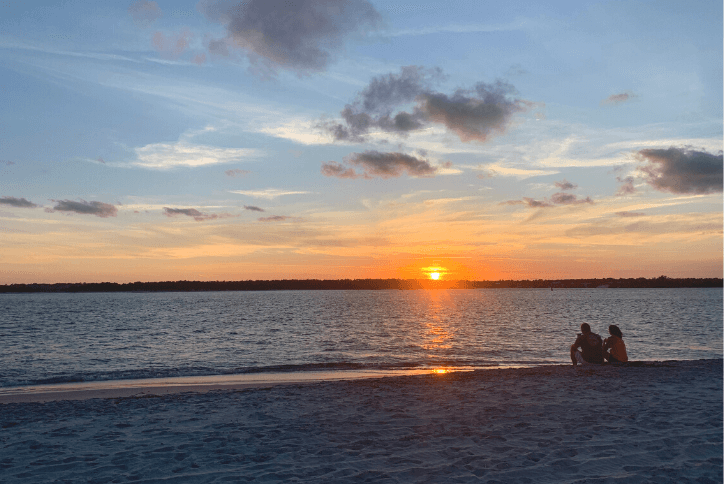 Visit the South End of Wrightsville beach to catch some amazing rays! You can certainly take a walk along the water, but we've also seen people set up chairs, and even picnics to watch the sun go down! Try a Sunset Harbor Cruise to experience the magical sunset right on the water.

4. Carolina Beach State Park
Carolina Beach State Park has so much to do, including a hike on their 9-miles of nature filled trails, camping, boating, and picnicking! Just make sure to loop back around to the water, set up a hammock and watch the magnificent sunsets this park has to offer. This spot is quite the hidden gem and feels like a private destination within Carolina Beach!
Watching the sunset is a timeless activity that can be enjoyed by all ages. We hope you find your new favorite sunset spot from our list above.