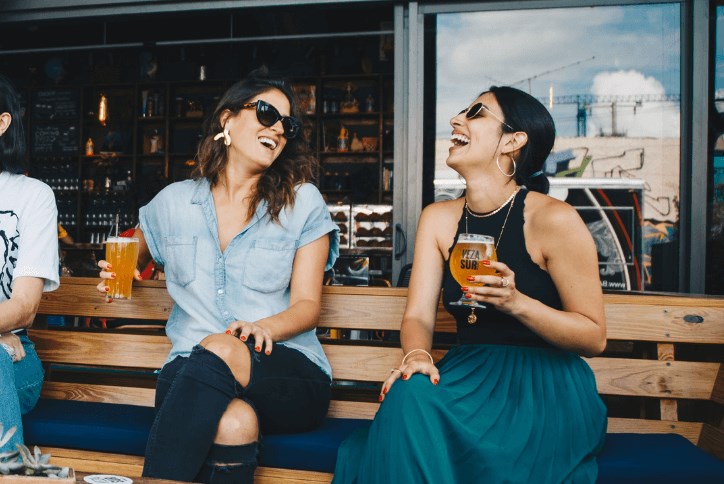 National American Beer Day
There are over 7,000 breweries in the United States, ranging in size from the industry giants to the local microbreweries of your hometown. North Carolina is proud to be home to over 300 brew houses. With the Wilmington area boasting 15 breweries and more on the way, there is sure to be a cold one waiting for you in every neighborhood. In honor of National American Beer Day, October 27, we're rounding up the hottest spots in Wilmington to grab those awesome brews from the best in the USA!
First things first, let's highlight all of our wonderful local Wilmington breweries! It doesn't get more American than right down the street! No matter your style preference, venue vibes, or location, there is a brewery hidden around every corner in our area. We'll break these down by location to make it even easier for you!
Midtown:
Wilmington Brewing Company
Flying Machine
Wrightsville Beach Brewery
Mad Mole (Wilmington's first solar-powered brewery and recently voted NC's BEST solar powered brewery!)
Downtown:
Waterline Brewing Company
New Anthem Beer Project (two locations)
Flytrap Brewing
Ironclad Brewing
Edward Teach Brewing
Front Street Brewery (Wilmington's original!)
North Wilmington:
Broomtail Brewery
The Sour Barn at Broomtail
Skytown Beer + BBQ
Bill's Front Porch
Waterman's Brewing
Just because you're craving a cold one doesn't mean you're limited to hanging out at a brewery. Here at Riverlights, we currently have three places to grab a beer with your friends, or even make a mix-n-match sixer to take home with you! Stop by Southern Shores Craft Beer + Wine and enjoy a selection of local, national, and import beers, as well as wine and spirits. Hang out in their comfortable lounge area or play board games at the high tops. In the mood for something a little more interactive? Pop over to Club Golf Indoor and partake in a round or two of both beers and golf! They offer full-swing golf simulators where you can play on courses from around the globe. Looking to enjoy your beverages outside with a killer view? Smoke on the Water is always a popular spot. Grab a Pernicious IPA and seat around the outdoor fire pit while you catch the best sunset in Wilmington.
From Carolina Beach to downtown ILM and beyond, one thing is certain: Your next cold one isn't far away!