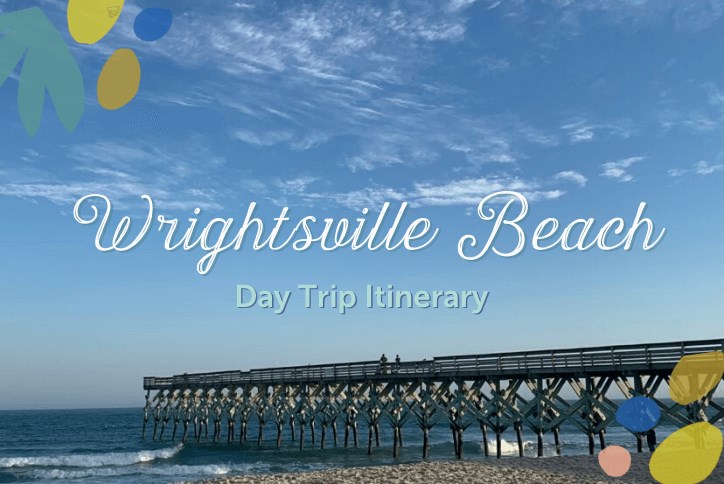 Wrightsville Beach Day Trip
Living in Wilmington with so much to do, sometimes we locals forget to take advantage of one of the best places to visit here...Wrightsville Beach! 
Here in Riverlights we are only 20 minutes away from a beautiful clean beach, with soft sand, and blue waters. We decided to give you an itinerary, so you can plan a day trip right here in your hometown! 
 7am- Wake up, grab a coffee, and go watch the sunrise!  
Head to the south end of Wrightsville beach and visit Sunday's Surf Café! This local coffee shop has a great menu full of coffee, lattes, americanos, and more! They also have smoothies, acai bowls, and pastries if you want to grab some breakfast too. It's also dog friendly, so bring your pup, grab your caffeine and walk across the road to sit on the beach and enjoy the sunrise.  
9am- Once the sun is up it's time to get moving! 
When you're done watching the beautiful views and digging your feet in the sand, drive on over to Wrightsville SUP. Here you can rent paddle boards, kayaks, surfboards if you are ready to get in the water. Want to stay on dry land? They also have bike rentals and fat tire bikes which are perfect for biking in the sand. You can rent by the hour or for the day! Wrightsville SUP also offers kayaking tours, and surf lessons if you need a little practice first. 
12pm- Lunch time! 
After all that fun in the sun you'll probably be hungry! Luckily, Wrightsville beach has a lot of great lunch spots. One of our picks is Tower 7, and a favorite spot for many locals too. This Mexican grill has a huge menu full of refreshing salads, tacos, wraps, BBQ, burritos, margaritas, and much more! They also have a great kid's menu, so it's a perfect lunch spot for the whole family.  
2pm- I scream, you scream, we all scream for ice cream. 
Want a dessert after lunch to cool you off?
All you have to do is walk across the street! Right across from Tower 7 is Wrightsville's Original Ice Cream Stand that has been standing since 1994! They offer smoothies, Italian ice, floats, banana splits, and of course, ice cream.  
3pm- Get to know the history of your hometown! 
It's fun to see how your hometown has changed from its beginning to now. Wrightsville beach has its own museum giving the chronological history of the start of this beach town in the 1930s to present day. You'll get to see pictures and paintings of its start, and even some of the fun bathing suits that used to be worn by the locals. It's a great place for the whole family to get a history lesson of where they live.  
6pm- Looking for dinner with a view?
You watched the sunrise, now it's time to grab a bite to eat and watch the sunset! Head over to south end and sit down to a dinner at Oceanic. Not only do they have a delicious array of seafood, they also have their own pier that goes right out on the ocean with spectacular views. It's definitely a go to spot for not only tourists but locals too.  
8pm- Drinking and dancing! 
The sun is set, and your night is coming to an end. Time to hit one last spot and have some fun. Check out a favorite bar of many locals, Jimmy's. This funky bar is a great spot to hit up with friends. They have live music almost every night, and sometimes host comedy shows as well. So, grab a drink, listen to some tunes, and wrap up your night here on Wrightsville beach! 
*Parking in Wrightsville is $5/hr from 9am until 7pm. So, you can definitely make the sunrise for free! 
Click here to see all parking locations, fees, and rules so you can enjoy your day at Wrightsville.