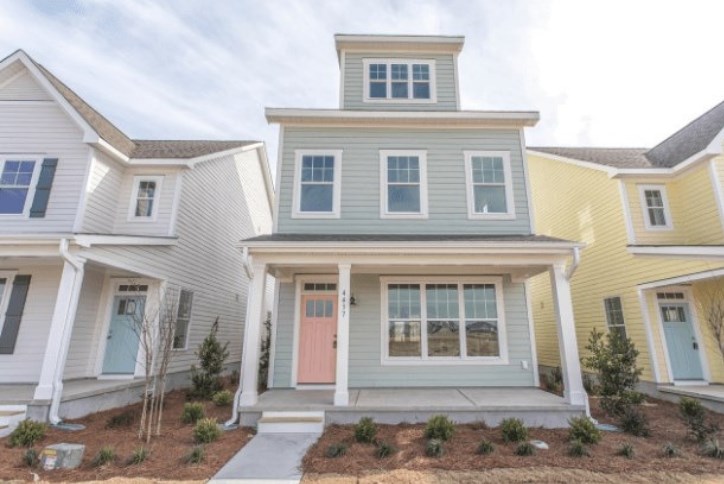 March Builder Spotlight: 70 West
Local business is an integral part of the Wilmington, North Carolina community; with over 130 small boutique style businesses and 40 restaurants in the historic downtown area alone, Wilmington is a city that recognizes the prosperous, innovative and diverse qualities that small business brings to an area. RiverLights is no exception to this Wilmington ideal, with eight regional builders crafting homes both in North Carolina and its surrounding states. 70 West Builders, with an incredible footprint in Eastern North Carolina, has been designing and producing exceptional and affordable homes since 2007.
With roots in both production and custom home building, 70 West Builders started by providing quality homes for military families that has the utmost respect for quality and efficiency. In 2013 they expanded their reach to the counties of New Hanover, Brunswick and surrounding areas. Taking their extensive background knowledge in custom homes and large-scale production and discovering a way to combine the two in order to provide homeowners with the best of both. 70 West Builders set themselves apart from their competition by implementing a building and designing method with their hands-on representatives that provide their customers with guidance every step of the way. These skilled representatives Kristen, Sarah and Field Manager Ryan are known for their passion, professionalism and their ability to make the process of a new home easy.
70 West Builders set a high standard within the Riverlights community for not only product but also customer service. They feature award-winning floor plans with modern designs that include dynamic entertainment spaces, contemporary components, and much more. Their foundations are engineered and built to exceed standard home building code so that any home they design for their clients always starts out on the right foot. 70 West Builders sets themselves apart from other builders by providing custom specifications and changes to their plans. They also emphasize energy efficient options for all of their homes that include improved insulation systems, fresh air ventilation, moisture management, and water-saving features.
In a city that is teeming with local cuisines, beers, art, coffee, and retail, why not build a home that's local too? Riverlights provides its residents with top of the line regional building companies that are able to give their clients a hands-on and easy building experience. Come out to meet the Riverlights 70 West team and tour their model and available spec homes.