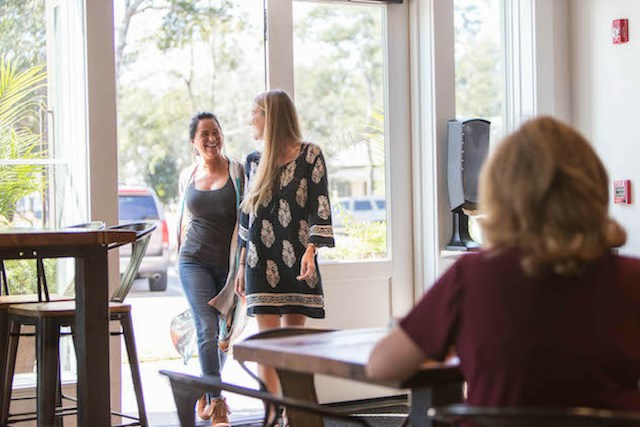 How to Get Involved With Your Neighbors at Riverlights
Everyone dreams of living in a community where their neighbors are some of their best friends and weekly dinner parties or outings are a part of their schedules. At RiverLights, they are making this dream a reality by offering multiple activities and events that will help bring you and your neighbors closer. From their discovery series to Yoga & Coffee hosted by Magnolia Social Café, the opportunities are endless. Here are some of the activities and events you can participate in to help get to know your neighbors more: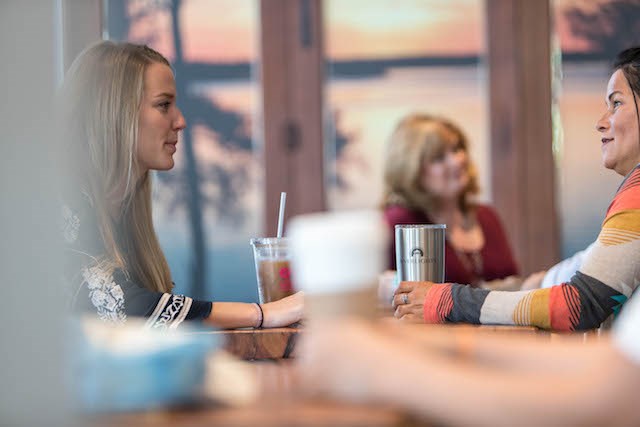 Coffee at Magnolia Social Café
Looking for a way to get out of the house and socialize with your new neighbors (or maybe even new best friends)? Then head over to Marina Village to have a cup of Joe or sweet treat at Magnolia Social Café. Located right in the heart of RiverLights, residents can walk, bike or run to this eclectic destination and enjoy their homemade goodies. Who knows? You might even meet a few more neighbors while you are there.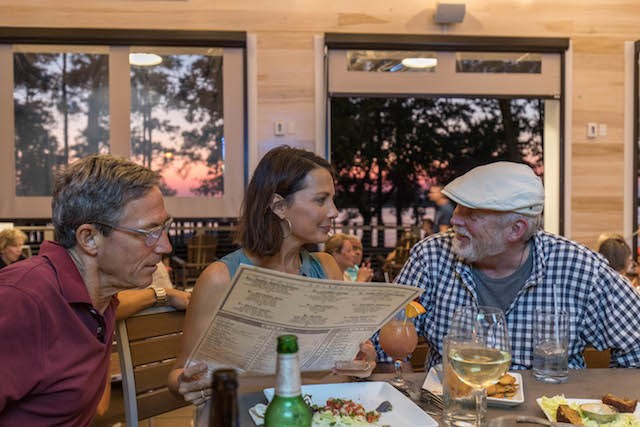 Dining at Smoke on the Water
Who can name something better than enjoying a nice meal on the water? No one? That's what we thought. Smoke on the Water offers upscale pub food and a seafood-forward menu. Whether you want to grab a quick lunch with your girlfriends or have a nice dinner with your favorite couple – Smoke on the Water is the perfect place. If you really want to enjoy your night, stay for a cocktail overlooking the Cape Fear River. Did we mention that we've been told Smoke on the Water is the best place to watch the sunset along the Wilmington coast?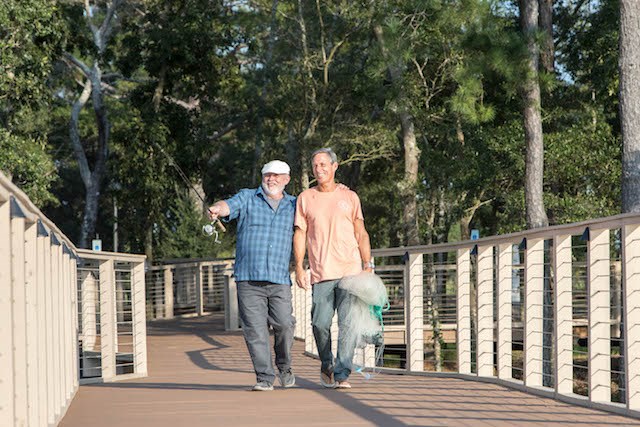 Strolling around Marina Village
After you are done having a cup of Joe at Magnolia Social Café or lunch at Smoke on the Water, find time to stroll around Marina Village, the RiverLights community's gathering point. With unbeatable views of the Cape Fear River and frequent live-music events, Marina Village is the perfect place to enjoy the company of your neighbors and make some new friends. When the temperature is nice, you can even lounge under the live oak trees in a hammock – maybe even play fetch with your pup. Marina Village makes RiverLights feel more like a home instead of just a place to live – it provides all of its residents with a neighborly feel.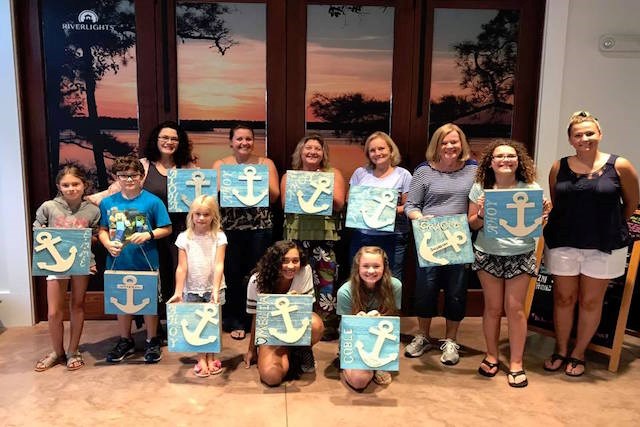 Community Events
We want our residents to get involved with the community and know the people they are living near. To help with this effort and promote community bonding we host a multitude of events every year. Ranging from seasonal events like Yoga & Coffee hosted in Live Oak Commons with Magnolia Social Café to monthly events like Craft & Unwine or Movies in the Park – there is always something happening to help everyone get involved within the community. To stay informed on upcoming events follow us on Facebook or stop by the Community Information Center located in Marina Village.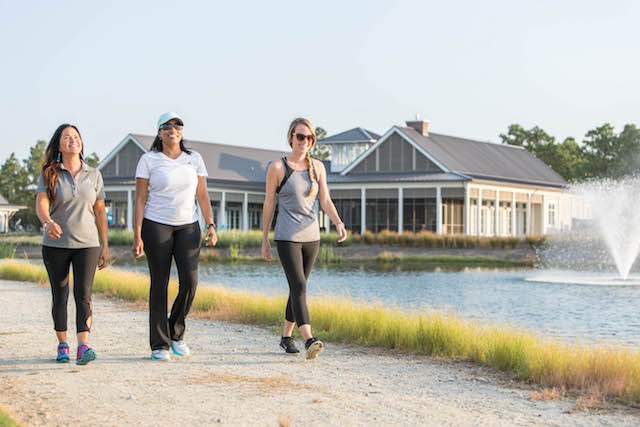 Afternoon Walk on the Trails
Looking to stay active while getting involved with your neighbors? Then plan an afternoon to walk along the seven miles of walking trails in RiverLights. Most people love to exercise and to keep moving but we all know that it is much easier to make this a daily habit when you have a friend keeping you company and the start of a trail near your doorstep. So make friends, socialize with your neighbors and help each other work to having a healthy lifestyle.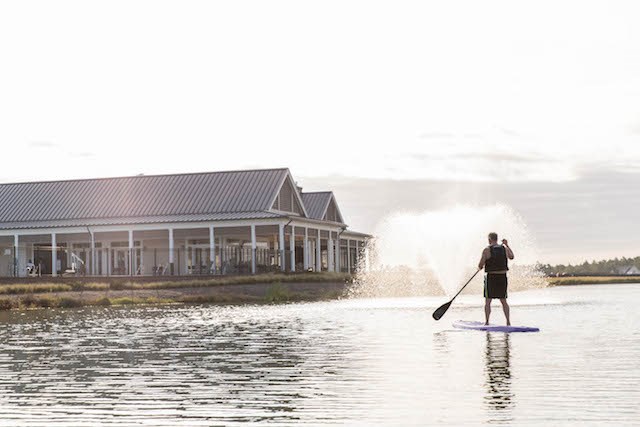 Outdoor Sports
There's nothing better than spending the afternoon kayaking, paddle boarding or pedal boating with your neighbors in the Lake at RiverLights. It's the perfect way to get outside and relax while still staying active. Next time you run into a neighbor – ask them to join you.
Want to learn more about being a part of the RiverLights community? Stop by the RiverLights Community Information Center in Marina Village today.