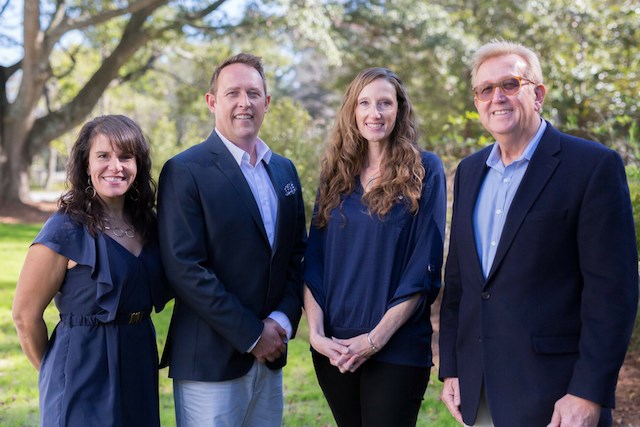 Builder Spotlight: Laurel Homes
One of the best features of RiverLights is that the community has a place for people in all walks of life. Whether you are a young professional looking to put down real roots for the first time, part of a growing family seeking a neighborhood that's ideal for young ones, or a retiree looking for a peaceful place that radiates life and offers socialization, RiverLights offers a water-centric, vibrant lifestyle to all. And one of the newest additions to the community's list of hand-selected homebuilders is Laurel Homes.
The Wilmington-based builder has been entrusted with designing and creating the Southern Gale Townhomes, a new townhome option added to the RiverLights lineup. Designed especially for RiverLights to accommodate the needs of the laid-back, coastal lifestyle that the community provides, these townhomes will feature spacious, elegant layouts and a distinctly open feel. Laurel Homes offers three floor-plan options with two-, three-, and four-bedroom layouts that can comfortably fit the needs of variously sized families. Plus, customizable features and amenities, such as a one-car garage, are available. With a widely regarded reputation for excellence in residential construction, Laurel Homes and Southern Gale Townhomes offer approachable luxury living to RiverLights residents.
Below, get a glimpse of what these townhomes have to offer: 
The Sloop
AT A GLANCE:
Square feet: 1,455
Bedrooms: 2
Bathrooms: 2
Price: From $259,000
The Sloop, with its two-story, 1,455-square-foot plan, packs a lot of punch for a two-bedroom townhome. The master bedroom features a luxurious private balcony, and each bedroom has its own bathroom. Downstairs, the kitchen effortlessly flows into the living area, making it ideal for family togetherness and entertaining.
The Schooner
AT A GLANCE:
Square feet: 1,510
Bedrooms: 3
Bathrooms: 2.5
Price: From $299,000
Though built with two stories, The Schooner's layout is specifically designed for seamless one-story living. The plan includes a large master suite downstairs with the living and dining areas, two bedrooms upstairs, and an airy, open loft that gives the home a cohesive feel.
The Clipper
AT A GLANCE:
Square feet: 1,782
Bedrooms: 4
Bathrooms: 3.5
Price: From $329,000
At 1,782 square feet, The Clipper is the most spacious offering in Southern Gale Townhomes. The home features four bedrooms, including two master bedrooms — one upstairs and one downstairs. This home option is ideal for people who need a little bit more elbow room for the family!
The Southern Gale Townhomes are slated to open in fall 2018, so don't miss your chance to get in on the action! Get familiar with the home plans today, and plan your visit to RiverLights soon.