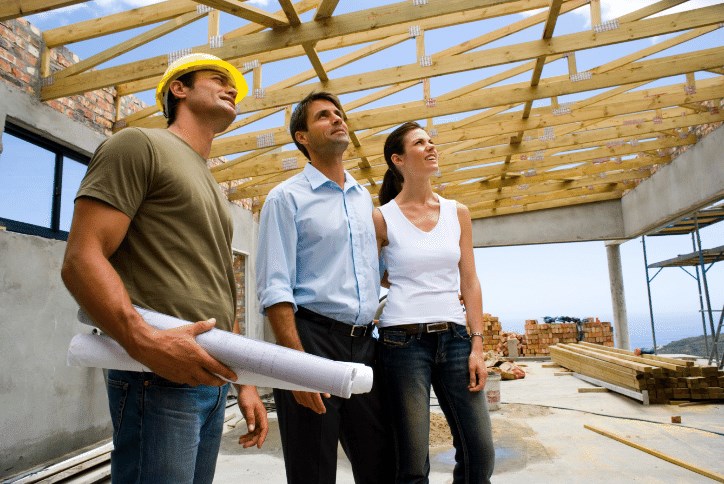 How to Create the Right Home Plan for Your Family
Everyone wants to live in the home of his or her dreams, which leads many to have a home built for them rather than buying one that already exists. While going this route is exciting and allows you to make your family's dreams a reality, it's best to take first things first — before the builder even starts on the foundation, you need to decide on a home plan. 
When it comes to developing the perfect home plan for your family, there is a lot to consider. Obviously, not every family is going to have the same wants, needs, and budget. Here are some important things to consider during the process of creating your home plan:
​
Too Small? Too Big? Just Right!
The size of home you need very much depends on how large your family is — or how large it may become in the future — and how many guests you expect to have visit regularly. Considering these aspects of your lifestyle will help determine how many bedrooms and bathrooms you'll need in your new home. For a smaller family that doesn't expect to have many visiting guests, a two-bedroom/two-bathroom cottage like the Sunset could be perfect. Alternatively, a four-bedroom/three-bathroom home like the Jonesy might be ideal for a larger family that expects to have visiting guests more often.
So You've Got Style?
There are two main home-plan styles: traditional and modern. The traditional home is compartmentalized with walls separating rooms. An example of this style can be found in the Seagull model. Modern-style homes feature an open concept, with the Mitchell providing a perfect example. Which of these styles you choose is typically based on your needs and lifestyle. Your furnishings, how you'll decorate your home, and whether or not you'll need an office space are some aspects to carefully consider before choosing a traditional- or modern-style home plan.
New or Existing Furniture
Because new furniture can be tailored to the specifications of your new home, it allows for more freedom when creating your home plan. Of course, new furniture is more costly than bringing in furniture you already own. So, if you're planning on bringing your existing furniture into your new home, you'll need to keep that in mind when planning the overall layout.
Features, Features, Features
Once you know the size and style of your home, you can start thinking about its specific features. It's important to identify which features are most important to you. If you like to spend a lot of time outside, a porch or patio might be a non-negotiable part of your plan. However, it will be important to consider the pros and cons of each feature you consider. For example, wood flooring throughout your home will look beautiful, but it does add a noise factor. The claws of your pets or shoes with hard soles will make noise with each step. For some, this isn't a big deal, and using area rugs can mitigate the noise. 
Worry About the Finishes Later
When creating your home plan, you should focus on the overall flow of the home and how it fits your lifestyle. Upgraded appliances, carpet, or five-inch Bourbon Mill wood laminate shouldn't be the reason you love your home. The way your home fits you and accommodates your daily activities should be why you fall in love with your new home. Any upgrades and finishes should simply serve as icing on the cake, and these can always be incorporated in the future.
A Price That's Right
Perhaps most importantly, you'll need to SET A BUDGET that you can stick to, and trust your instincts throughout the entire home-planning process. At RiverLights, your dream home is just waiting to be made into a reality for your family. Our homebuilders are ready to build you the perfect home. Also, our prime location just outside of historic downtown Wilmington, the quality education system of New Hanover County, and our incredible amenities make this community the perfect place for your family's dreams to come true.