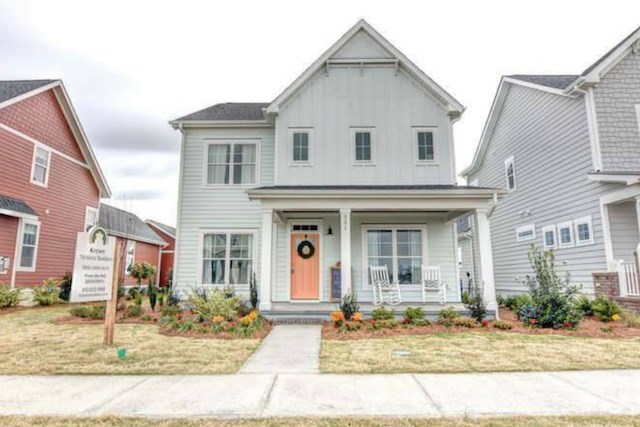 How to prep for a hurricane
Hurricanes are never fun, but it's important to get a jumpstart on preparations to make sure you are squared away for any type of scenario.
1. Prepare an emergency kit
In the event that you might lose power for an unforeseen amount of time, put together an emergency kit that includes:
Gallons of distilled water; bottled water
Matches, lighters, candles, flashlights
Portable cell phone chargers
Battery powered fans; battery powered radio
Batteries (multiple packs for each of your battery powered items)
First Aid Kit, bug spray, sanitation gel and wipes
Food: Stock up on imperishable food items…and don't forget to have a can opener! (canned meat, fruit, veggies, soup, juice; bread; peanut butter; cereal bars; instant coffee)
Coolers and ice to keep perishable food and other items cool
**Medication: Make sure you have all of your prescription medications and are stocked up on other medication essentials
2. Additional tips for your preparedness check list
Fill your car with gas
If you have a grill, fill your propane tank (you can cook on the grill if you loose power) and grab an extra one just in case
Fill your bathtub with water for extra water to flush your toilet
A backup generator can be helpful to power your refrigerator/freezer
Do your laundry before the hurricane hits, just incase your lose power and water
No power for TV or Internet? No problem! Enjoy time together with board games, cards, coloring books, and puzzles!
Stay off of your cell phone – save your cellphone battery for important phone calls and news updates.
Grab cash out of the ATM
3. Don't forget about your pets!
Stock up on food for your pet
Pets need water too!
Pet medication
4. Evacuation Plan
In the case of an emergency, prepare an evacuation plan (make hotel reservations; make plans to stay with friends and family)
Watch the news and follow your local and state government officials to map out evacuation routes for your zoned area
Communicate with friends and family so everyone is aware of each other's evacuation plans and whereabouts
5. Evacuation Checklist
EAT UP! Cook a big meal and eat all of the perishable items that are in your refrigerator and freezer
Unplug all electronics
Cover televisions and electronics with plastic (trash bags will do!)
If you are in a flood zone, raise your furniture on wooden blocks or bricks
Stow away all outside plants, tools and outdoor furniture
If necessary, board up windows and tape with duct tape
If necessary, place sandbags at doorstops
Bring all important documents and irreplaceable items with you

Social security cards, birth certificates, financials, etc.
Jewelry, family photos, personal heirlooms

Bring medications wherever you go!
 6. Donate
To help those that are less fortunate, donate additional items to your local homeless center or evacuation center: Blankets, clothing, canned goods, etc.
Visit https://www.ncdps.gov/florence for all evacuation routes, flood risk zones, and updates on Hurricane Florence.
Above all, remember to stay safe!