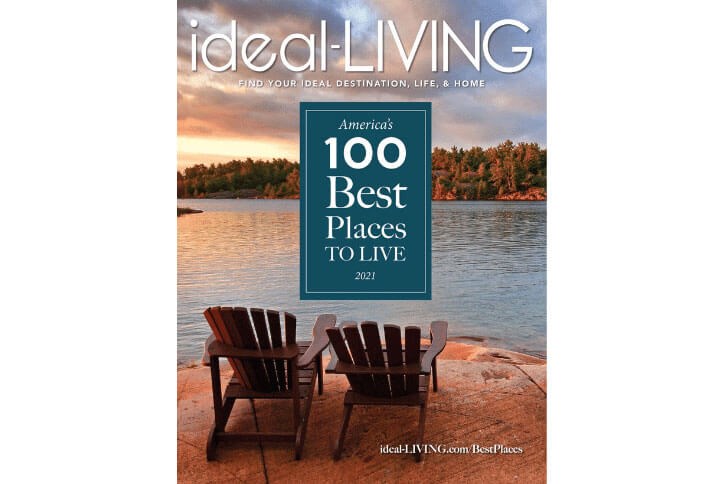 Riverlights Recognized as America's 100 Best Places to Live
We are honored to have been recognized by Ideal Living on their "America's 100 Best Places to Live" 2021 list yet again!
For over 30 years, Ideal Living has helped thousands of people find the community of their dreams.  They've made pointing people towards communities tailored to their lifestyles their business.  So whether you're looking for a 55+ retirement living, active adult community or a luxurious, vacation-like kind of place they can guide you!  Through their resourceful website, you can research and compare hundreds of the best communities in the U.S. and abroad.
We already know that our state is drawing people by the droves for many reasons--a few being our incredible coastlines, proximity to the mountains and super reasonable taxes.  But Wilmington in particular is topping "Best of" lists everywhere!  Our small, coastal city packs all the southern charm and has seen massive growth of 16%+ over the past 20 years.  We're not only home to the University of North Carolina at Wilmington, but we're also situated between the Cape Fear River and Intracoastal Waterways with easy access to all things H2O.  Wilmington's popularity isn't likely to fade away anytime soon with our stunning beaches, historic downtown, and laid-back southern living vibe.
Wilmington Boasts...
Eclectic food scene with over 40 locally-owned restaurants, cafes, and pubs
An award-winning downtown Riverwalk along the Cape Fear River
Nicknamed "Hollywood of the East" with many famous film sites
A vibrant arts and culture scene
A fast-growing craft beer area named one of "America's Beeriest Beach Towns"
Live music and concert hot spot with several outdoor concert venues
Picturesque parks and gardens
The most stunning asset that Wilmington has to offer is by far is—its people.  Whether you were born and raised here or you've just arrived—we band together with our collective differences and experiences to push forward toward growth resulting in a diverse, friendly vibe. Wilmington is a unique mix of beach towns, southern pride, college city, tourist destination, filming location, and our culture reflects it.