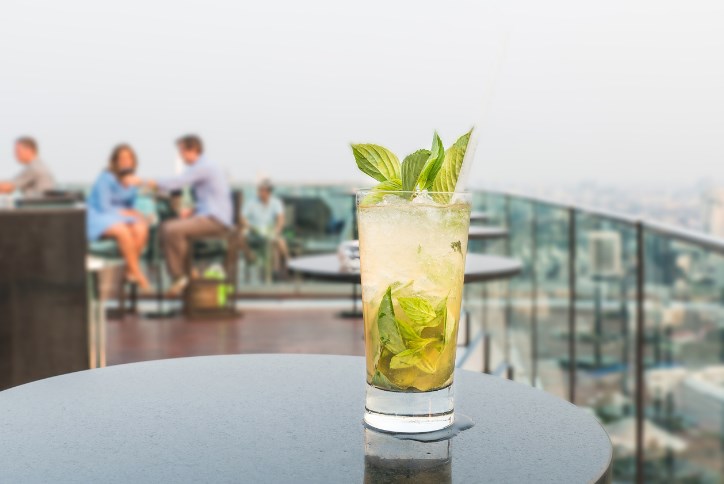 5 Places in Wilmington to Grab a Cocktail with a View
Summer means cocktails outside! We've compiled a short list of top local spots in the Wilmington area to relax and enjoy your favorite cocktail with a beautiful view.
Locals and visitors gather at Smoke on the Water for the beautiful cotton candy sunsets and views of the Cape Fear River. Their outdoor patio has large tables and fire pits great for a romantic evening or drinks with friends.
Located in downtown Wilmington, this rooftop bar is located inside the Embassy Suites. Enjoy views of Wilmington's historic harbor, ship channel, and downtown while having a craft cocktail and appetizer.
Grab a cocktail on the historic Crystal Pier which overlooks the south side of Wrightsville Beach. The Crystal Pier was originally built in 1939 and was restored by the Oceanic family in 2013. They also have a full restaurant and indoor bar.
For the full locals experience of Carolina Beach, visit this oceanfront bar and grill on the waterfront. They are known for their ice cold drinks and live music from local musicians on the pier!
Watch yachts and boats float down the Intracoastal Waterway and into the Wrightsville Beach marina. Bluewater Grill serves a broad selection of fresh local seafood (when available), traditional American fare, wines, cocktails, North Carolina beers, and sunsets daily.