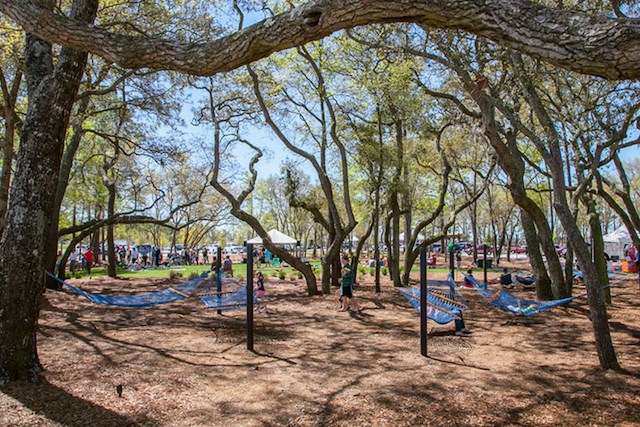 Free "Live Oak Summer Concert Series"
RiverLights Hosts Free "Live Oak Summer Concert Series" Featuring Live Performances from Local Bands
WILMINGTON, N.C. - June 5, 2017–RiverLights, a master-planned coastal community in Wilmington, N.C., is kicking off summer with the inaugural Live Oak Summer Concert Series - a free, outdoor concert series that will feature live performances from local bands once a month in June, July and August.
Wilmington's favorite party band, Jack Jack 180, will kick off the concert series on Saturday, June 17, followed by indie-rock band, Onward, Soldiers on Saturday, July 15 and an energetic finale from L Shaped Lot on Friday, August 18 to cap the series. 
The events will last from 6 to 9 p.m. and will be held at Live Oak Commons, a central open space in the RiverLights community, located under a picturesque canopy of live oak trees.
The entire community is invited and is welcome to bring blankets and chairs to kick back, relax and enjoy the shows. Food and beverages will be available for purchase from Smoke on The Water and Magnolia Social Cafe. Both restaurants will have snacks, sweets and ice cream to help guests cool off during the warm summer nights. Guests are also welcome to relax in the hammocks, peruse the parks and walk along the riverfront boardwalk.
During the June and August shows, The Sun Coast Cruisers car club will feature a "Cruise In" car show, showcasing their impressive collection of antique vehicles.
"We are very excited to host our first community concert series," said Bill Mumford, senior vice president of Newland Communities Mid-Atlantic and RiverLights. "It's our pleasure to bring family, friends and neighbors together while supporting Wilmington's local music scene. We invite everyone to attend and to also look out for more fun events coming soon to RiverLights this summer."
ABOUT RIVERLIGHTS:
RiverLights is an approximately 1,400-acre planned mixed-use community located in Wilmington, N.C. RiverLights will feature a variety of residential home sites, commercial space, eight public parks, a beautiful 38-acre freshwater lake, community gathering spaces, and views and access to the Cape Fear River. Upon completion, RiverLights is planned to have approximately 2,290 single family, patio, and multifamily homes. RiverLights is developed by Newland Communities, the largest private developer of planned residential and urban mixed-use communities in the United States. Approaching 50 years of experience, Newland and its affiliates have completed or have underway more than 140 diverse real estate developments, over 20 million square feet of commercial and retail space, and 175,000 residential units in 14 states. Visit NewlandCommunities.com.
About Live Oak Commons:
Imagine sweeter days, happier thoughts and a relaxed state-of-mind in this RiverLights central open space under a canopy of Live Oak Trees. Surrounded by the river, fun retail, local restaurants, and hammocks for respite, Live Oak Commons will be the home of waterfront outdoor events, afternoon concerts, and space for farmers markets; all under native guardians of the park – the Live Oaks. This will be the heart of the Wilmington's newest coastal community where people of all ages can gather and share an escape to celebrate traditions and the joys of the day.
MEDIA CONTACT:
The Brandon Agency
Emily Trogdon