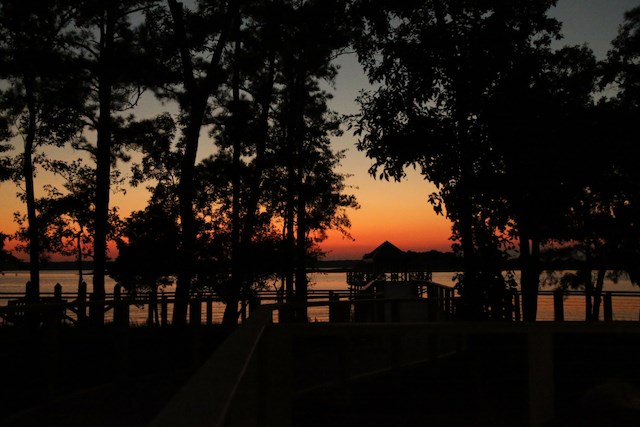 "DISCOVERY SERIES" AT RIVERLIGHTS
RIVERLIGHTS HONORS WILMINGTON HERITAGE WITH EDUCATIONAL "DISCOVERY SERIES"
WILMINGTON, N.C. - July 10, 2017 – RiverLights, the picturesque coastal community located in Wilmington, N.C., has launched a Discovery Series to provide free educational experiences that honors the heritage of the Wilmington community and its beautiful waters, lands and habitats.
The RiverLights Discovery Series will take place every Wednesday, beginning July 12, and will run through fall. Each event is free and open to the public and will feature local community experts that will speak about the environment and history of Wilmington. The events will be held from 6-7 p.m. on the boardwalk at RiverLight's Ember Park.
On Wednesday, July 12, RiverLights will host Jill Stitt, environmental educator at Wild Bird & Garden, who will educate attendees about the different birds that can be spotted throughout Southeast North Carolina. On July 19, Jan Davidson, a historian from the Cape Fear Museum, will delve into the history and unique culture of Wilmington. To complete the series, on July 26, Frank Yelverton of Cape Fear River Watch will discuss the history and environmental importance of the Cape Fear River.
"Our vision for this series is to honor the rich history of Wilmington and to highlight the unique habitats that can be found along the river and coastal waters," said Jim Henry, vice president of operations of Newland Communities. "We will continue to identify opportunities to bring the community together while discovering more about this beautiful place we call home."
ABOUT RIVERLIGHTS:
RiverLights is an approximately 1,400-acre planned mixed-use community located in Wilmington, N.C. RiverLights features a variety of residential home sites, commercial space, eight public parks, a beautiful 38-acre freshwater lake, community gathering spaces, and views and access to the Cape Fear River. Upon completion, RiverLights is planned to have approximately 2,290 single family, patio, and multifamily homes. RiverLights is developed by Newland Communities, the largest private developer of planned residential and urban mixed-use communities in the United States. Approaching 50 years of experience, Newland and its affiliates have completed or have underway more than 140 diverse real estate developments, over 20 million square feet of commercial and retail space, and 175,000 residential units in 14 states. Visit NewlandCommunities.com.
MEDIA CONTACT:
The Brandon Agency
Emily Trogdon
(843) 916-2000