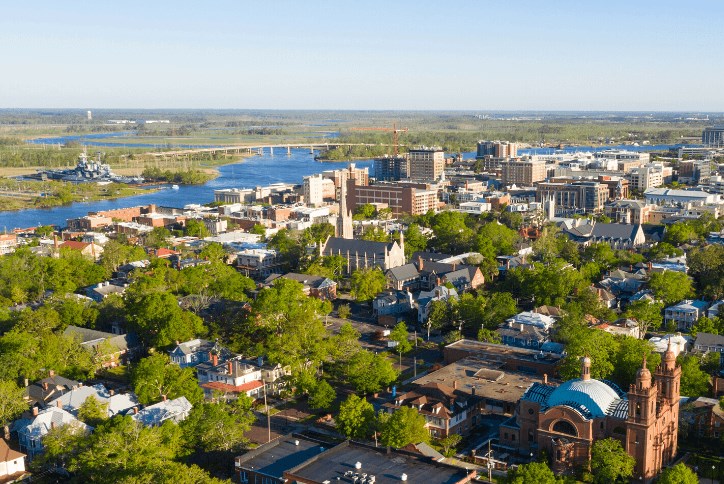 Wilmington: First in Start-Up for mid-size cities in the US!
Read that headline again!  Wilmington's start-up ecosystem has long been nurtured and regarded as a "work in progress."  But the fruits of that labor are bearing impressive and very ripe fruit.  No longer "up and coming," the Port City recently earned a top ranking on StartupBlink's list of the best global (yes!) startup ecosystems.  Wilmington ranked No 2 worldwide, among cities with populations between 100,000 and 300,000.  But the city at the top was Cambridge, UK, so by default, Wilmington is the Number 1 startup ecosystem in North America.
You may read more about this ranking and its significance in WRAL Techwire's report.  Quoted in the article is Wilmington entrepreneur David Reeser, ​​CEO and co-founder of opiAID:  "There's a lot of hype in the different cities that say they have an ecosystem starting up," said Reeser. "But in Wilmington, we have bonafide unicorns that started here. We have a number of really promising companies that are getting validation from the National Institute of Health, and from the banking industry, and they've proven to have chops.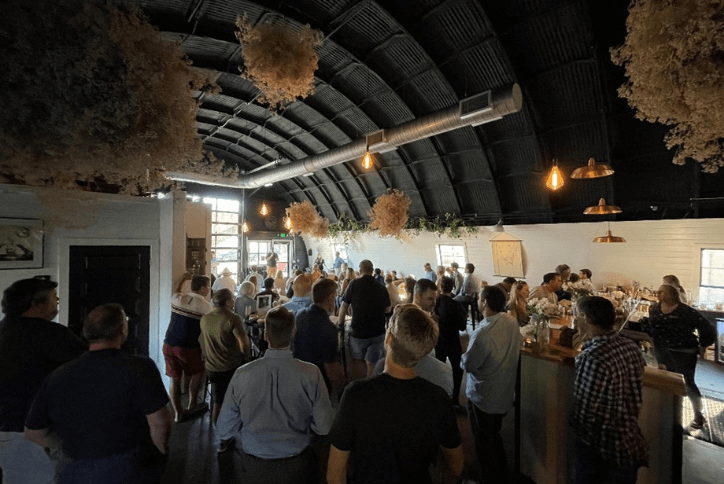 (Photo reprinted courtesy of Jim Roberts)
This ranking is worthy of celebration, but so too is the work behind it.  Wilmington's nascent startup power has long been the passion of Jim Roberts, the first executive director of UNCW's Center for Innovation and Entrepreneurship. Jim went on to found NEW, or Network for Entrepreneurs in Wilmington.  This group regularly meets to learn about new enterprises, network with funders, and network with each other.  Indeed, NEW is largely credited for keeping the Port City's startup momentum going.  You may learn more about NEW and their monthly gatherings (usually in a distillery or brewery, both are also growing categories in Wilmington!) or ask to receive their monthly newsletters by reaching Jim here:  newilm910@gmail.com.
In fact, a recent newsletter from Jim shared this other important achievement:  Wilmington is also among the US cities growing their tech talent at a rapid pace.
NEW said, "As Wilmington NC has been building up to be the #1 ecosystem in the USA in cities under 300,000, the concern has been where is the tech talent going to come from to fill the jobs created by Apiture, Vantaca, OpiAid and Lapetus Solutions? And more tech jobs from other companies like Suzy and Litify that expanded to Wilmington?"
Still quoting from NEW's newsletter: "Yes, the beach is a magnet but that does not mean the opportunity exists and the "OLD BEACH DISCOUNT" is gone. (The "beach discount" was the thinking that people would take much lower salaries to live at the beach.)"
So, it was a delight to read a new analysis by LinkedIn's Economic Graph team that ranked the 15 U.S. metro areas showing the greatest increase in local tech talent over the past three years. Among the surprises:  Wilmington came in at #11, posting a 27.6% growth in tech talent from 2019 to 2022.
Want to know more?  Read the full article about Wilmington's Tech Talent Surge.