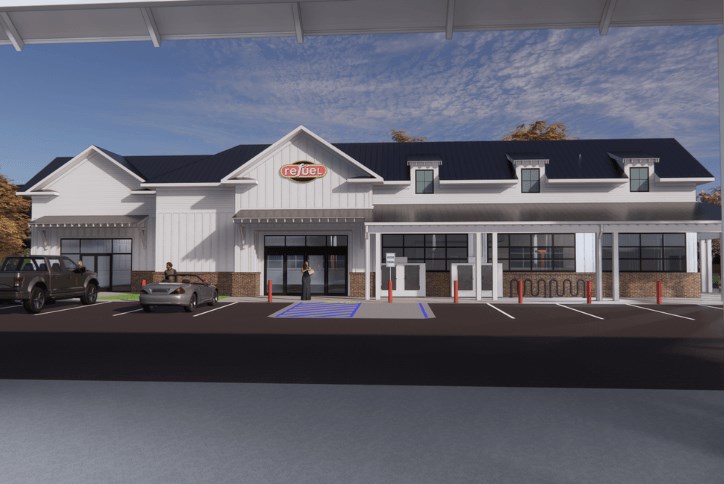 Riverlights Announces Wilmington's First Refuel to Open in 7Bridge
Wilmington, NC – October 9, 2023 -- Riverlights, the 1,400-acre master-planned community managed by Brookfield Properties and situated along three miles of the Cape Fear River, has announced that Refuel, the retail and wholesale fuel distribution and convenience-store, will open its first Wilmington location in 7Bridge, the mixed-use commercial village in Riverlights. The store will offer eight fuel pumps, in addition to a neighborhood store, deli and quick-serve restaurant. Groundbreaking is planned for late 2023, with the opening anticipated in late 2024.
"Refuel complements our plans for 7Bridge which we are developing as a pedestrian-friendly mixed use commercial neighborhood that elevates the everyday for our Riverlights community and the surrounding area," said Nick Cassala, vice president of operations for Riverlights. 7Bridge is a 120-acre mixed use village near the community's southern entrance with parcels for service-oriented conveniences and offices. In addition to Refuel, 7Bridge will feature a variety of residential projects including Argento, a new multi-family luxury apartment community; The Cottages, Wilmington's first single-family-for-rent neighborhood; and Luminance at Riverlights, a combined independent and assisted living senior living campus.
Colleen Barrett, Refuel's Sr. Director of Design and Construction added, "We're excited to bring Refuel's unique blend of convenience, quality fuel, and delicious food offerings to the Riverlights community. Our commitment to providing a top-notch experience for our customers aligns perfectly with the vision for 7Bridge."
Having opened a Leland location in June, this is the second Refuel in the greater Wilmington region. The chain currently operates 222 stores in Mississippi, South Carolina, Texas, Arkansas, and North Carolina. Refuel will be the first business to open in 7Bridge. Aside from fuel, the convenience chain is known for its fried chicken, pulled pork sandwiches and pizza.
The businesses that locate at 7Bridge will serve up to 14,000 existing residences within a 3-miles radius. Developers envision this upscale retail village and commercial center accommodating daily errands, service needs, and a place to meet for lunch or dinner. Fitness facilities, small medical practices, professional services, a veterinarian or pet daycare, a coffee shop and restaurants are the kinds of businesses anticipated. 7Bridge is being represented by Bridge Commercial, a regionally focused commercial real estate firm headquartered in South Carolina.
About Riverlights:
Riverlights is an approximately 1,400-acre planned mixed-use community located in Wilmington, N.C. Riverlights features a variety of residential home sites, commercial space, eight public parks, a beautiful 38-acre freshwater lake, community gathering spaces, and views and access to the Cape Fear River. Upon completion, Riverlights is planned to have approximately 3,000 single family, age-qualified, multifamily, townhomes and custom waterfront properties.
Riverlights is owned by a subsidiary of North America Sekisui House, LLC (NASH) and is proudly managed by Brookfield Properties as part of the Newland community's portfolio. These partners share a deep commitment to sustainable development practices and apply these core values to the vision, planning, and development of their communities. Riverlights is one of more than 20 communities this partnership manages together across the US. For more information, visit riverlightsliving.com.
About Brookfield Properties:
Brookfield Properties is a leading global developer and operator of high-quality real estate assets. We are active in nearly all real estate sectors, including office, retail, multifamily, hospitality, and logistics, operating more than 800 properties and over 350 million square feet of real estate in gateway markets on behalf of Brookfield Asset Management, one of the largest asset managers in the world. With a focus on sustainability, a commitment to excellence, and the drive for relentless innovation in the planning, development, and management of buildings and their surroundings, Brookfield Properties is reimagining real estate from the ground up. For more information, visit www.brookfieldproperties.com.
About Refuel: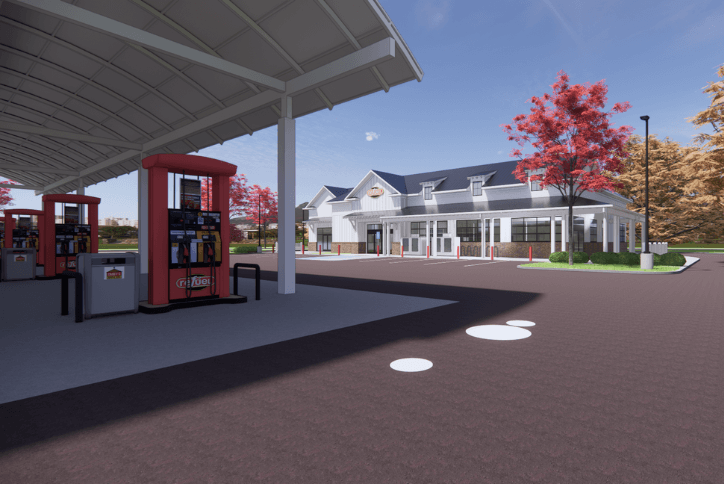 Charleston, SC- based Refuel is a portfolio company of First Reserve, a global private equity investment firm focusing on the energy and industrial value chains. It is a growth platform focused on the highly fragmented retail fuel distribution and C-store sector. Please visit www.refuelmarket.com for further information.
FOR MEDIA INFORMATION:
FOR RIVERLIGHTS:
Margee Herring
910-233-2466 M
margeeherring@gmail.com
FOR REFUEL:
Maggie Yewens
281-703-1062 M
myewens@refuelmarket.com